Flacon Service has always aimed to combine a quality product with sustainable development, and is constantly committed to reducing the environmental impact of its products.
To achieve this, we work both at product level – through the development of new models designed to have the least possible environmental impact and a rigorous choice of RAW MATERIALS, and at process level – with continued investment in PRODUCTION TECHNIQUES that guarantee lower energy consumption and reduced carbon dioxide emissions in the atmosphere.
RAW MATERIALS
Since its inception, Flacon Service has always used exclusively recyclable raw materials, and has put in place a rigorous system for complete traceability of the same.
For some years now, we have also been offering our customers bottles made of Green PE, a raw material that combines the characteristics of traditional PE (polyethylene) with sustainability: in fact, Green PE is produced from renewable sources of vegetable origin, specifically ethanol derived from waste from sugar cane processing, rather than from crude oil.
This material is obtained through a process that generates a significantly lower quantity of carbon dioxide emissions into the atmosphere than the production cycle of traditional PE; containers made from this raw material are also 100% recyclable, using the same recycling chain as PE.

The material has the same aesthetic and functional characteristics as traditional PE: this allows us to produce in Green PE all the articles that we usually make in polyethylene.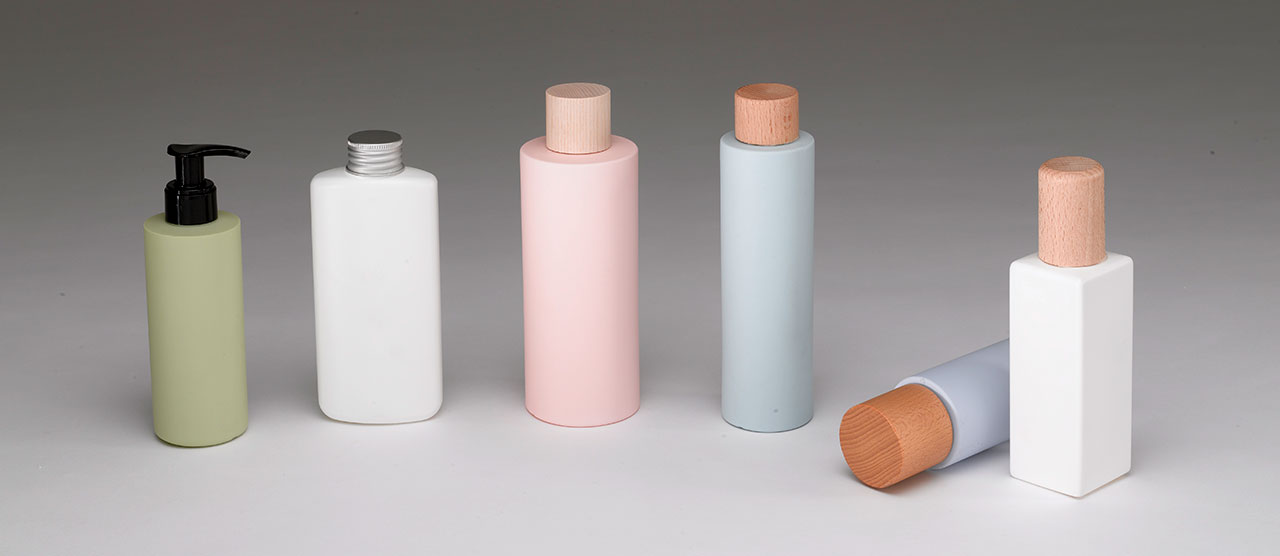 PRODUCTION TECHNIQUES
We have also invested in less polluting technologies in terms of machinery and plants. In particular, we have replaced the hydraulically operated blow moulding machines with electric ones, and installed auxiliary high efficiency systems. This has enabled us to significantly reduce our energy consumption and noise pollution, while allowing us to guarantee a production of better quality and better inline control.
In addition, we have installed LED lighting systems, which allow a further reduction in electricity consumption.